Our People
KBA FS Ltd has a team of dedicated individuals that are highly trained and committed to providing you with professional advice and exemplary customer service. Between the team of advisers we have over a 100 years experience in Financial services. Below is a short introduction for each of the team together with their contact details.
For further contact details please see our "Contact Us" page.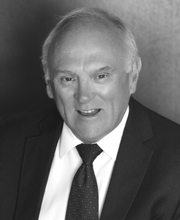 Ken Bates, Director
Tel.
01942 889883
Email.
ken.bateskbafinancial.com
Ken has been in industry since 1987, starting his career with Allied Dunbar. He set up KBA originally as a sole trader in 2001 and has progressed the business alongside Sarah to present day. He specialises in Pension and Investment Planning and has clients that he has dealt with for nearly the last 30 years including dealing with multiple generations of the same family. He is currently semi-retired but due to his love for the business and his clients, he still looks after some of his clients and ensures he is at the top of his game by keeping on top of his qualifications.

Ken is an avid golfer and enjoys travelling and spending time with his partner, Wendy and his grandchildren.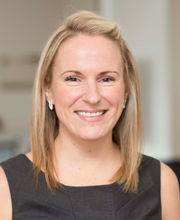 Sarah Hogan, Director
Tel.
01942 889883
Email.
sarah.hogankbafinancial.com
Sarah has been in the industry since 2007, starting out as a mortgage and protection specialist and advancing to Financial Planning consultant in 2010. Sarah has recently qualified as a Chartered Financial Planner and is currently working towards becoming Certified and a Fellow of the Cll. Sarah has been named in the 'Top 35 under 35 Rising Stars' by CityWire for 2016 and in the 'Top 25 Female Financial Advisers 2015' by the Financial Times.

Sarah specialises in making complex financial matters seem more straightforward. She helps her clients through the use of cashflow forecasting and by ensuring she has a good understanding of their needs and goals, helps them to make the right decisions for their financial future.

Sarah specialises in dealing with professionals and the corporate sector for more complex financial planning, in areas such as divorces, estate planning and business planning for corporate clients.

Sarah's interests include travelling, spending time with family, particularly her husband and two daughters and raising money for different charities, both locally, nationally and internationally. She enjoys a challenge and tries to live life to the full.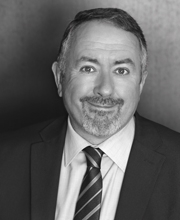 David Parkinson, Mortgage and Protection Specialist
Tel.
01942 889883
Mobile.
07762 569733
Email.
david.parkinsonkbafinancial.com
Dave has been with KBA since Ken started the business and worked with Allied Dunbar previous to that. Although he is diploma qualified for financial planning, his speciality is Mortgage and Protection Advice and he is the senior adviser at KBA for this area of expertise. Dave takes an active role in training new recruits and is a credit to KBA. He has an excellent relationship with his clients and works alongside the Financial Planners to make sure all the clients needs are addressed.

Dave is an avid football supporter and watches his local team regularly. He loves to travel and to spend time with his family and partner, Julie.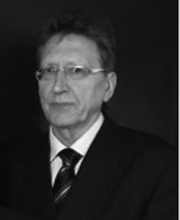 Garry Lomon, Financial Planning Consultant
Tel.
01942 889883
Mobile.
07882 954978
Email.
garry.lomonkbafinancial.com
Garry has worked in the industry for 40 years with companies such as the Prudential, Bupa and Friends Life before joining KBA in 2007. He is a member of the personal finance society and is Level 4 qualified in Financial planning through the CII. Garry's speciality is Pensions and Retirement planning and he enjoys helping his clients reach their retirement goals.

Garry is also a football fan and is a drummer in a local band. He enjoys visiting his family and his first grandchild and spending time with his wife, Lyn.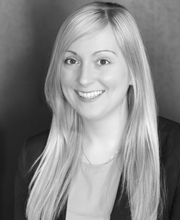 Elysia Walsh, Financial Planning Consultant
Tel.
01942 889883
Mobile.
07807 930324
Email.
elysia.walshkbafinancial.com
Elysia joined the KBA team in 2015 as a trainee financial planner. Over the course of 12 months and with the help of Openworks Ocademy program, Elysia qualified to a Level 4 Financial Planner. She now specialises in all areas of advice and helps clients to reach their goals using the latest technology for cashflow forecasting. She specialises in looking after young professionals and entrepreneurs that will be the business people of the future.

Elysia enjoys raising money for charities close to her heart, spending time with family, tap dancing and travelling.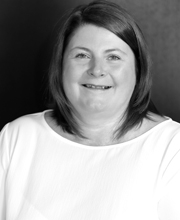 Karen Fogg, Mortgage and Protection Administrator
Tel.
01942 889883
Email.
karen.foggkbafinancial.com
Karen has been with KBA since 2003. She loves looking after clients mortgages and ensuring that their house purchase goes as smooth as possible by dealing with all aspects of the mortgage process. She also specialises in ensuring that people have protection policies in place for all their needs. She works closely with clients and is always there to help when needed. Karen is a key part of the team and looks after both the clients and the rest of the team exceptionally.

Karen loves Rugby League and follows Warrington Wolves passionately. Her other love is for Disney and has travelled to Disney World on multiple occasions. Her daughters share both of these loves and they regularly enjoy watching rugby together.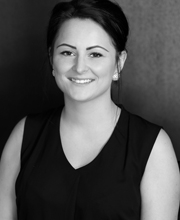 Beccy Berry, Pensions and Investments Paraplanner
Tel.
01942 889883
Email.
beccy.berrykbafinancial.com
Beccy has been with the KBA team since 2006. She started with the company as a receptionist and has progressed her knowledge to specialise in supporting the pensions and investment advisers. She is currently working towards the CII Paraplanner qualification. Beccy is technically minded and enjoys the more complicated advice that we specialise in. She is a perfectionist and enjoys dealing with our financial planning clients and ensuring that any recommendations are processed as smoothly and efficiently as possible. Having recently had a little boy she currently works part time for KBA.

Beccy enjoys spending time with family, particularly her son Brody and partner Carl. She enjoys weekends away with family and friends, sampling new restaurants and visiting new places.
Sarah Tate, Platform Consultant
Tel.
01942 889883
Email.
sarah.tatekbafinancial.com
Sarah is our newest member of the admin team and has been with KBA since 2012. She has progressed through this time from general administration to our Platform consultant. Sarah looks after the clients that we see on a regular basis because we look after their assets on our investment platform. She ensures they are kept up to date with changes in the industry by sending regular newsletters and updates. She arranges clients reviews and liaises with clients and advisers over any changes that need to be made to their portfolios.

Sarah is recently married to Matt, she was formerly Sarah May. She enjoys music and likes to attend concerts, she likes to travel to new places, and is just starting out in her married life.
Laura Jones, Trainee Paraplanner
Tel.
01942889883
Email.
laura.joneskbafinancial.com
Jolene Rathmill, Marketing and Events Executive
Tel.
01942889883
Email.
jolene.rathmillkbafinancial.com
Tom Kennedy, Trainee Financial Adviser
Tel.
01942889883
Email.
tom.kennedykbafinancial.com